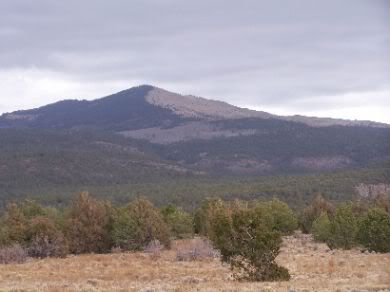 Posted by: David V. Hill
Hello Friends,
We are getting information that the uranium industry has mounted a full out battle to stop the MT Taylor Traditional Cultural Property nomination.  They have hired a professional to work within the community of Grants to drive the wedge issues.   The Grants uranium people are sending letters that have far exceeded the numbers of letters received in favor of preserving MT Taylor.
We need every person to write a letter to the Cultural Properties Review Committee and tell them how they feel about Mt Taylor and why it is important to protect it, so that the Cultural Properties Review Committee can feel strong in approving the TCP due to strong public support.
If this nomination is not successful, the nominating tribes (Navajo Nation, the Pueblos of Hopi, Zuni, Acoma, and Laguna) will not be allowed to reapply again for five years.   This will mean that the mining operations can resume on the mountain with no controls or concern for native religious interests.   We cannot let this happen.  Please write your letter.  Please forward this email to anyone that you know who may be interested.