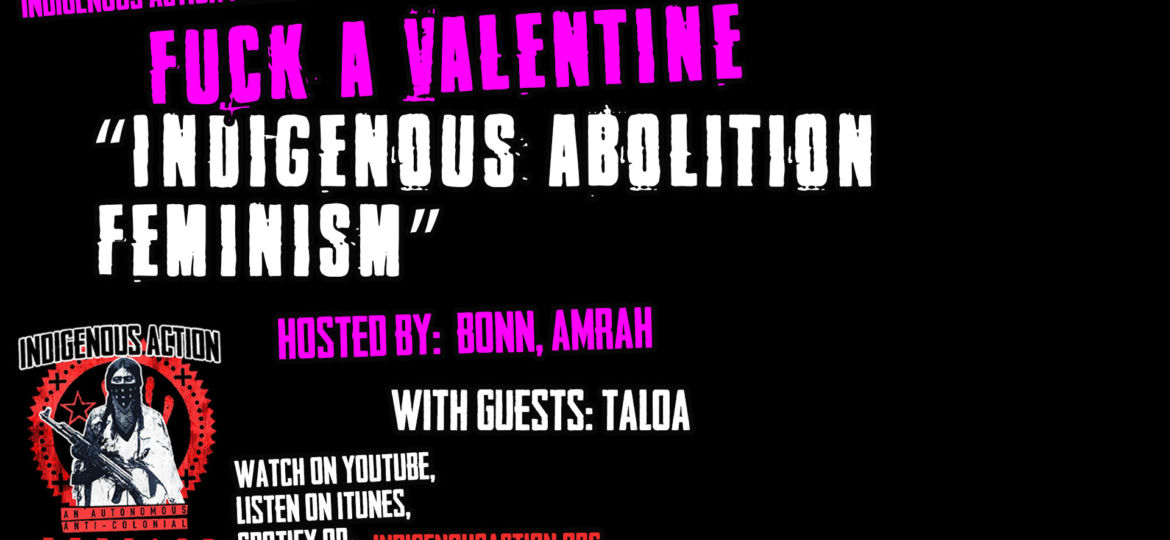 Indigenous Action Podcast Episode 16: Fuck a Valentine, Indigenous Abolition Feminism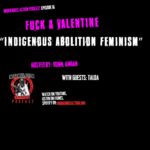 Indigenous Action co-hosts @bonnabella.xvx and @amrahsalomon join featured guest speaker Taloa in a discussion on Indigenous Abolition Feminism.
Audio and video versions of the recording are up on our YouTube channel as well as on all podcast platforms.
Join us as we talk about the failings of white liberal feminism, or #girlboss feminism and apply an Indigenous abolition approach to feminism while analyzing three current events happening in Indian Country: the Superbowl, Nathan Chasing Horse and Stop Cop City.
Hosts:
Bonn: @bonnabella.xvx, Venmo: bonnabellaxvx
Amrah: @amrahsalomon
Guest:
Taloa, @kittiekuntagion
Watch on youtube: https://youtu.be/KvVUwAh9K5U
About the podcast: Indigenous Action is an autonomous anti-colonial broadcast with unapologetic and claws-out analysis towards total liberation. We feature radical frontline Indigenous voices and dig deep into critical issues impacting our communities. So take your seat by this fire and may the bridges we burn together, light our way. www.indigenousaction.org/podcast
Episode inspired by @muchachafanzine's Reclaiming Feminism zine.
Email us at IAInfo@protonmail.com.
Subscribe, like, share on iTunes, Spotify, and Youtube.
Check us out on the channelzeronetwork.com. @channelzeronetwork